What is the Difference Between Online and Traditional High Street Estate Agents?
In recent years the process of selling your home has become a little complicated. Historically you would market your property through a local estate agent and you'd choose one based on the number of sold boards they had in the surrounding area or on the size of their advert in the local gazette. However according to a recent study by the Office for National Statistics internet usage within the UK is at an all-time high with almost 9 in 10 adults recently using the world wide web.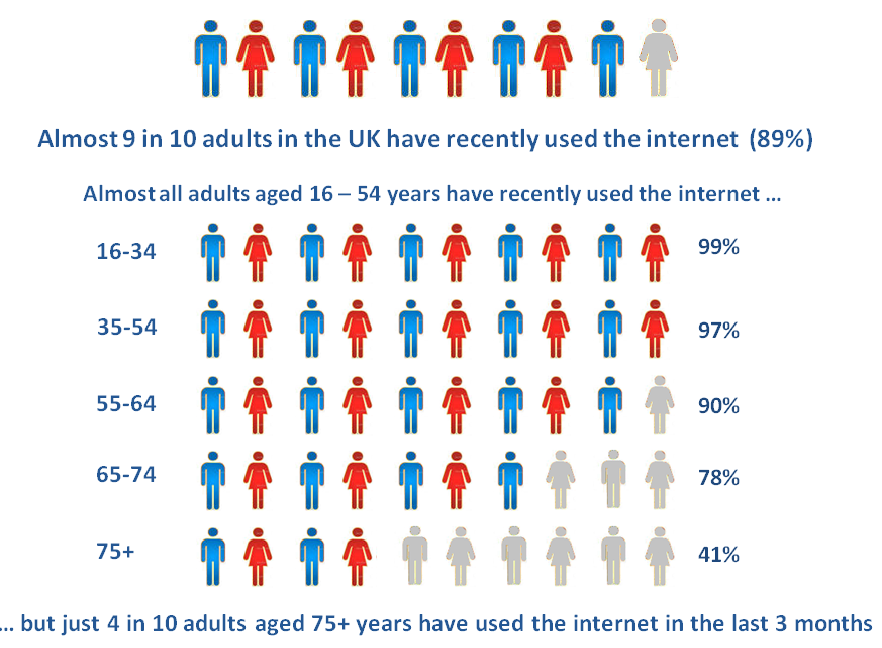 The increase in internet usage has created opportunities for many established and new businesses this has not gone unnoticed by the property sector and has lead to many "Online Estate Agencies" popping up, sometimes overnight.
In this article, we explore some of the differences when comparing online and traditional high street estate agents.
Similarities:
Both Traditional and online estate agents are available to help you sell your property and both will offer you a free no obligation valuation prior to listing your home for sale.
Most online agents mimic the personal services provided by traditional high street agencies in that they take photographs of your property, create floor plans and liaise with conveyancers, however, most of the time online agents will charge additional fees for these services and so this is usually where the similarities stop.
Beware of Hidden Fees
There are of course many traditional and online estate agents to choose from, we recommend that you ask for their terms and conditions before agreeing to list your property.
High street agents work on a no sale no fee model however many online agencies will charge you an upfront listing fee.
Let's take Purplebricks for example, not only will they charge you if you withdraw your property from them, they will also charge you a fee irrespective of whether they sell your property or not.
Motivation Factor
There is one big fundamental difference between a traditional high street agent and those offering their services online and that is Motivation.
High Street estate agents are paid on results, they need to sell your home in order to get paid and what's more, the higher the final sale figure, the more they will earn.
On the flipside, Online estate agents get paid whether they sell your property or not, this means they are naturally less motivated to sell your home.
Ultimately online agents are listing agents, they get paid to list properties and they make their money based on how many listings they take on. In comparison, high street agents earn their fees from actually selling properties and only earn if they sell.
Who would you rather have on your team, an agent motivated and working hard to achieve you the best price and ensure the transaction gets completed or one who gets paid whether your property sells or not?
If you are looking to sell or let your property in Stoke Newington and surrounding areas please contact us. We pride ourselves on being a traditional high street estate agent, motivated by selling your property at the highest possible price. Call us for a free valuation on 0207 249 1000.